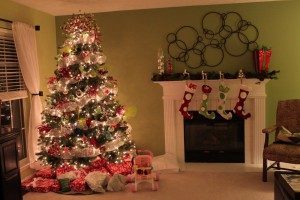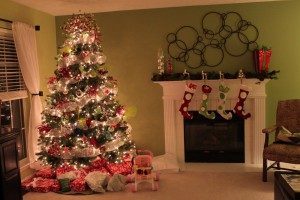 Although there are only a few days left till Christmas and we have all been planning since September….well maybe not all of us, there are still a few things we can learn about Christmas Morning.
This time of year there is a loop of Christmas movies where all is lost and there is no hope in recovering the spirit of Christmas. However at the last minute all is restored, a lesson is learned and it turns out to be the best year everyone has ever had.
Well, we want to help you avoid the middle of these stories and the stress that comes with it.  Thanks to WikiHow.com here are 7 Tips to having a Merry Christmas Morning.
1. Prepare.  
All preparation should be done the night before, to avoid last minute scurrying.
2. Smile.
If your kids see you happy, they will be too.
3. Get Some Sleep.  
If at all possible, get the kids in bed in time to do your business and be able to get some sleep
4. Get Up Earlier Than The Kids.
Unless your children wake up at 4 in the morning on Christmas, try getting up before them in order to do any last minute touch ups and get 1 or 7 cups on coffee!
5. Gather Everyone Together.  
One of the meanings of Christmas is coming together, so gather everyone before opening gifts.
6. Open Presents Before Playing.
This helps ensure you will have some help with clean up and an orderly household…if that even exists!
7. Enjoy Yourself. 
Christmas isn't only for the kids, it's for the whole family coming together to grow closer and to love one another.  Make sure to follow these steps in order to enjoy the season.
From our family to yours, we hope you have a Very Merry Christmas!
To read the whole article click here 7 Tips For A Merry Christmas Morning